If you are a hardcore gamer then having a gaming mouse enhances the thrill. There are lot gaming mouses available in the market. The best gaming mouses should be smooth, sound connectivity , high quality tracking  and comfortable . Above all these gaming mouses offer lot of customization.  Here is a list of  best gaming mouse.
Corsair Vengeance M65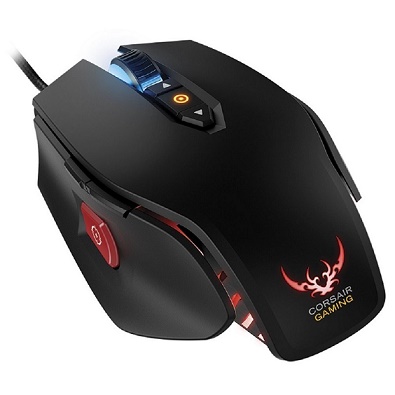 The Vengeance M65 laser gaming mouse is a precision tool for serious gamers. It provides highly accurate tracking, advanced customization options, and the comfort and ergonomics you need when you're playing for hours. Quickly switch resolution for extreme accuracy in FPS games. The 8200 DPI laser sensor gives you accurate control during intense gaming sessions. The low-mass aluminum unibody structure is covered in soft-touch materials, with eight buttons including a dedicated, programmable sniper button that instantly lowers DPI resolution for long-range weaponry. And, it's available in Military Green, Arctic White and Gunmetal Black to match your system or your style. It costs $ 54.99
---
Logitech G602 Wireless Gaming Mouse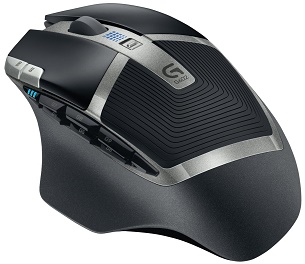 Logitech G602 redefines the laws of wireless gaming. From the pinpoint accuracy of the exclusive Delta Zero sensor technology to the extra high durability primary switches, you can count on G602 to dominate boss after boss. With a battery that lasts up to 250 hours of non-stop gaming, you'll never have to worry about your mouse holding you back. Switch between Performance or Endurance modes to save power for when you need it most—in the game.
Experience power-saving optimization and high-accuracy cursor control through exclusive lens design, illumination geometry, and processing algorithms. Shift your DPI level with a single button press. Record up to five DPI settings per profile— from pixel-precise targeting (250 DPI) to lightning-fast maneuvers (up to 2500 DPI). Programmable DPI switching buttons are strategically located next to the left click button for fast, accurate trigger-finger control. One of the best gaming mouse is available for $ 44.99
---
Razer DeathAdder Chroma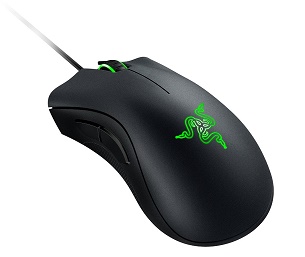 Razer DeathAdder has established itself globally as one of the best gaming mice. Renowned for its ergonomic design, swift responsiveness, and rock-solid build quality, this beloved mouse embodies the absolute best elements a gamer needs to dominate in any game. The Razer DeathAdder Chroma is equipped with a 10,000dpi optical sensor, capable of mouse movement speeds of up to 200 inches per second and 50g acceleration. Together with the incredible amount of technical tracking data provided by Razer Synapse: Stats and Heatmaps, this allows you to tweak the Razer DeathAdder Chroma to your individual play style and improve your accuracy by leaps and bounds. The mice costs $ 55.99
---
Logitech G502 Proteus Core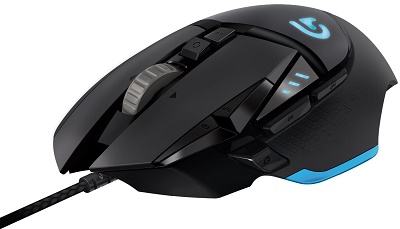 Logitech G502 Proteus Core is designed to let you mod it with unparalleled levels of customization. Elevate your game with surface tuning calibration, weight/balance adjustment, DPI shifting, and 11 programmable buttons. Make Proteus Core yours, and then go make the competition yours. Make the right moves with up to 5 DPI settings that take you from pixel-precise targeting (200 DPI) to lightning-fast maneuvers (up to 12000 DPI). Three buttons put a quick switch or temporary downshift for sniping in easy reach. A 32-bit ARM processor controls Proteus Core's onboard memory, so you can assign single functions or intricate macros to any of the 11 buttons. The mouse costs $59.99
---
Razer Ouroboros Elite Ambidextrous Gaming Mouse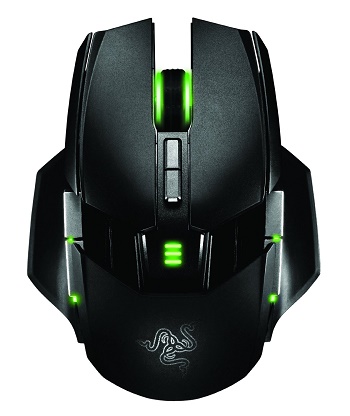 Razer Ouroboros is a dual wireless/ wire gaming mouse . It  has a great sensor, is adjustable and has enough buttons to please most people.The mouse offers a high level of customisation, great build quality and stand-out appearance. The sensor technology ensures we get great performance a good software suite rounds off a great product.
The Razer Ouroboros is outfitted with the most advanced and configurable sensor yet, the all-new 8200dpi 4G laser sensor. It tracks so precisely, you always hit targets exactly where you need to. It can also be calibrated to your specific surface, and has adjustable cut-off to lift-off tracking, empowering you with more control than ever.
Stay on top of the competition and adapt to the situation with the Razer Ouroboros' dedicated DPI clutch-trigger. Hold it down to temporarily increase/decrease the mouse's DPI so you can get the exact sensitivity you need for the moment in-game. Powered by a single AA battery
---
Roccat Tyon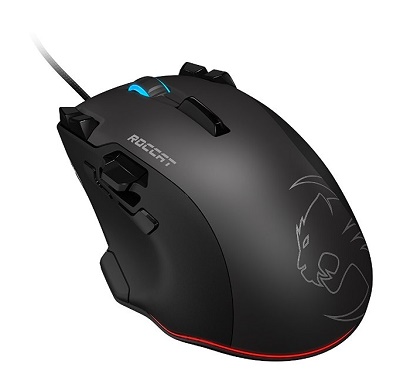 Roccat Tyon features the X-Celerator, a single-axis analog thumb paddle pioneered for modern battlefields. It gives you unrivaled command capabilities without sacrificing control. You can use it to seamlessly tilt left and right, pitch up and down, increase and decrease throttle and much more, all while maintaining perfect mouse control. ROCCAT's breakthrough Easy-Shift[+] technology lets you assign a secondary function to each button on the mouse, for a near endless number of attack possibilities. The secondary function can be activated once the Easy-Shift[+] button is held down. On the Tyon, this is a dedicated button conveniently located beneath the traditional side buttons. It features are -8200 DPI PRO AIM (R3) laser sensor for precision gaming at its best. 1000 Hz polling rate. 1ms response time. 12000fps, 10.8megapixel. 30G acceleration. 3.8m/s (150ips). 16-bit data channel. 1-5mm Lift off distance. Tracking & Distance Control Unit.  72 MHz Turbo Core V2 32-bit Arm based MCU. 576kB onboard memory
---
Logitech G700s 910-003584 Rechargeable Gaming Mouse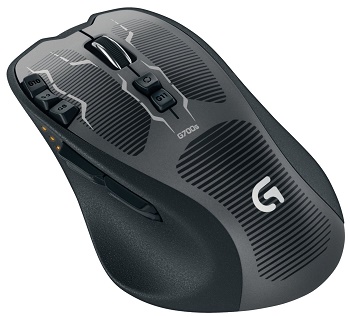 Logitech G700s Rechargeable Gaming Mouse. Full-speed USB performance whether wireless or wired. Executes commands up to eight times faster than a standard USB mouse. 13 programmable buttons will perform complex macros at your command. With the lightning-fast report rate of a wired gaming mouse, you won't believe it's not plugged in. And with a single quick-connect data/recharging cable, you can seamlessly switch to a powered connection for non-stop gaming. Whether you're taking down MMO raid bosses, or leading an FPS squad to victory, the G700s gives you epic performance.  Record up to five DPI settings per profile—from pixel-precise targeting (200 DPI) to lightning-fast maneuvers (up to 8200 DPI). It costs $59.99
---
Logitech G402 Hyperion Fury FPS Gaming Mouse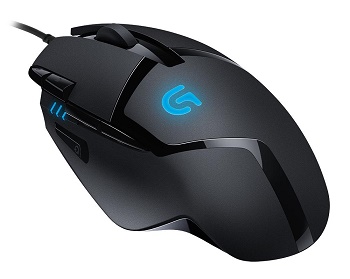 G402 Hyperion Fury FPS Gaming Mouse is the  World's Fastest Gaming Mouse. Hyperion Fury's exclusive new Fusion Engine offers tracking speeds so fast that your opponents won't know what hit them. 8 programmable buttons and 4 DPI settings put pinpoint targeting and easy hotkey access at your fingertips. In combination with our Delta Zero sensor, Hyperion Fury gives you the speed and accuracy you need to blow away the competition.
It has the following features- Exclusive Fusion Engine for speeds over 10 meters/second. Delta Zero sensor technology for unrivaled accuracy.  Comfortable, lightweight design with PTFE feet for high-speed moves with less friction. 1-millisecond report rate—the fastest possible over USB. 8 fully programmable buttons. Powerful 32-bit Arm Processor. Onboard memory for profile storage. 250 – 4000 DPI shifting with on-the-fly adjustment
---